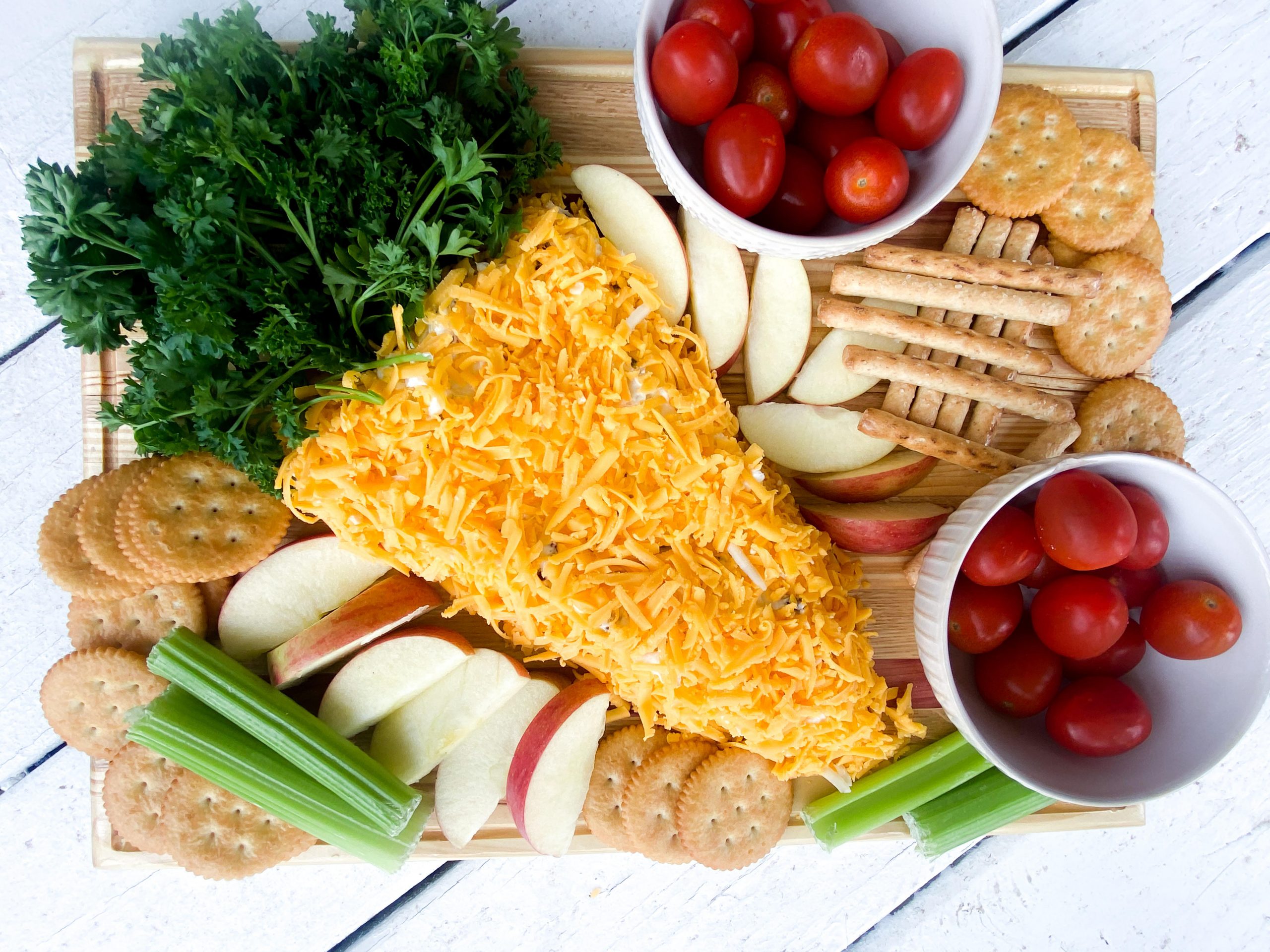 Cheese Ball
2 8oz pack of cream (softened)
1 4oz container crumbled goat cheese
1/4 cup green onion (finally chopped)
1 package 6 oz dried cranberries
1/4 cup honey
1/4 tsp pepper
1/2 tsp salt
3 tbsp lemon juice
1 cup shredded white cheddar cheese
Garnish
1 bundle of Curley parsley
1 1/2 cup shredded yellow cheddar cheese
-Mix together the cheese ball ingredients. You can taste and season more if desired. Form into the shape of a carrot. Cover the entire Cheese ball in shredded yellow cheese. Finally, place the parsley at the top of the carrot cheese ball. You can cut a few pieces to make as thick as you want on top.
-Serve immediately or cover and refrigerate to serve later. Serve with desired dipping sides.
Pictured here:
Honey pretzel sticks
Apple slices
Crackers
Celery
Grape tomatoes
Thank you 413Nutrition for creating this recipe for Tulsa Mom's Network. Check out 413Nutrition Website and Instagram for more great recipes and nutrition programs.